Timeless Thoughts is a monthly link up hosted by Georgie and Tara, where bloggers write about something from their past – it could be an item, a place, an event – anything that evokes a trip down memory lane. Timeless Thoughts is held on the first Saturday of the month, and runs for two weeks.
---
I've been meaning to join this link up for months now but I would always miss it or didn't have any ideas to write about. After spending some of my Saturday doing the usual – cleaning up my room, organising to-do's for next week, going to the gym, watching Friends; I decided to play a video game namely, Beyond Good and Evil on my Xbox 360.
A friend of my recently alerted me of the sequel which I've been waiting for for years so I'm so excited about it! But it may require me to finally dip into buying a next generation console which I'm hesitant to do. Mainly because I don't play as often as I did before, but with that said, my gamer self will always be there! (And will always win, so come Black Friday I'll probably go in for the purchase!)
Anyway, as I was playing today I was reminded of the first game I ever played as a child on my first ever console – the PlayStation. I remember getting up most mornings and just pushing the open button just to close the lid and hear the satisfying click. I did get told off by my dad who said I will break it if I kept doing that. It did eventually break but because of another reason, I'll get onto later…
The first game I played on my grey console was Fighting Force.
I've had conversations with my gamer friends before about the game and nobody ever seems to know of it, let me know if you have! My dad introduced me to the game (it was his favourite at the time) and we used to spend hours completing the missions together.
I could never complete the game myself (until I replayed it when I was older *cough*) because it got a lot harder closer to the end and I always chose Mace Daniels who didn't have as strong moves as the buff character my dad used to play as (Ben "Smasher" Jackson)!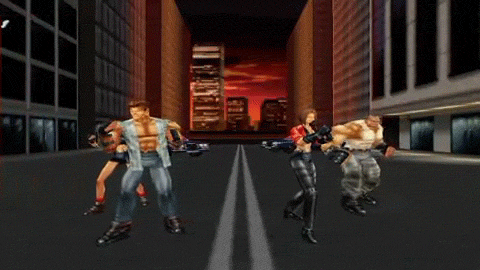 It was a lot of fun, I still have the disc somewhere in my room but it doesn't work anymore. This is where the story of my PlayStation comes to an end.
A few years after I completed the game, I kept re-playing as I mentioned before, trying out different routes and what not, collecting points, kicking butt, being just an overall badass when I soloed it through… when one day, the disc just stopped working. It had a lot of scratches on it probably from my obsession of looking at the discs and showing it to friends with my bare hands when they came over (the disc itself, not even the cover).
Being young and silly, I thought it was my console that was broken.
I vividly remember opening the disc tray continuously, removing the memory cards and controllers repeatedly, switching it on and off… It just didn't work when I tried to play FF, so being quite young and silly and frustrated at this point because all I wanted to do was play, I remember getting on top of the console and jumping and stamping on it.
Yeah, I know.
With other factors such as being a heavy child and with the console being quite old, the next time I tried to put it on it didn't work anymore. I did "leave" it for a while to "sort itself out" but it was dead and so was I, inside at least and of course, when my dad found out… Haha!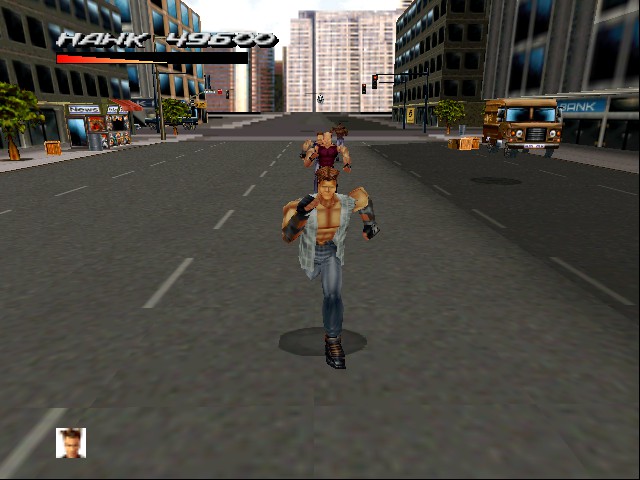 I do miss my grey old PlayStation and PS1 games like Fighting Force, I did end up getting a PlayStation 2 that Christmas along with Ratchet and Clank (one of the best games I've ever played and one of the few games I completed to 100%) where I then invested all my time as a teenager into loving and caring for so it turned out well. But you know what they say about first love…
Wait, what do they say about first love?
---
Questions: What was your first console? (if you had one) Have you heard of any of the games I mentioned in this post before?